Bricolage restaurant just opened doors in Brooklyn and it is already a big hit in the area. Two veteran's of San Francisco's renowned Vietnamese restaurant Slanted Door are the chefs at this modern Vietnamese restaurant in Park Slope.
The name Bricolage means a diverse range of objects that have been used, discarded and ignored that an artist (bricoleur) gathers and expertly reconstructs in ways that invoke society's desire again. All the elements inside the restaurant -  from the food menu to the decoration - were combined to communicate this concept.
This establishment open doors to a whimsical world where an old water tower turns into a bar counter and Vietnamese and American cuisines interact to create unique flavors.
For the branding concept different objects and shapes were thrown together to build something better, something smarter - the Bricolage restaurant.
From the beginning there were many challenges to overcome but in the end we created something visually interesting that pleased both us as designers and fulfilled all of our client's desires.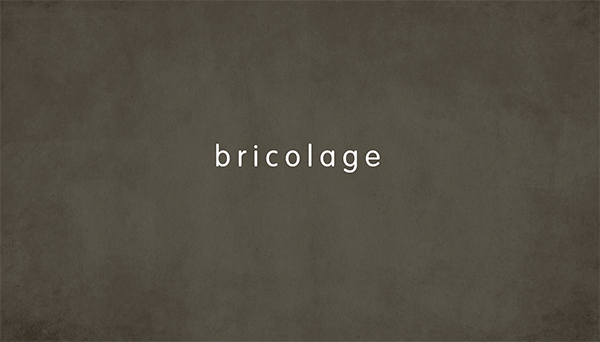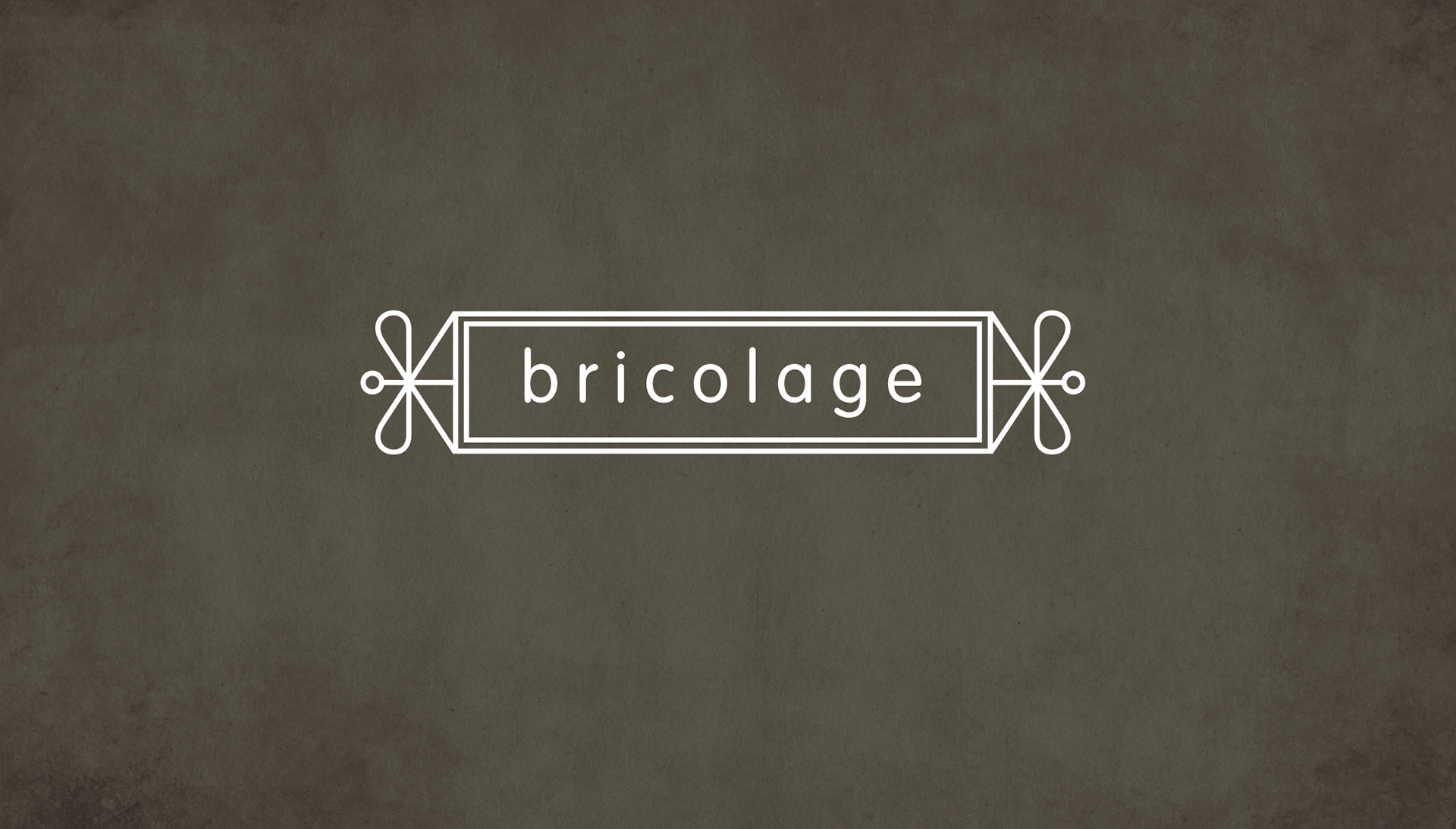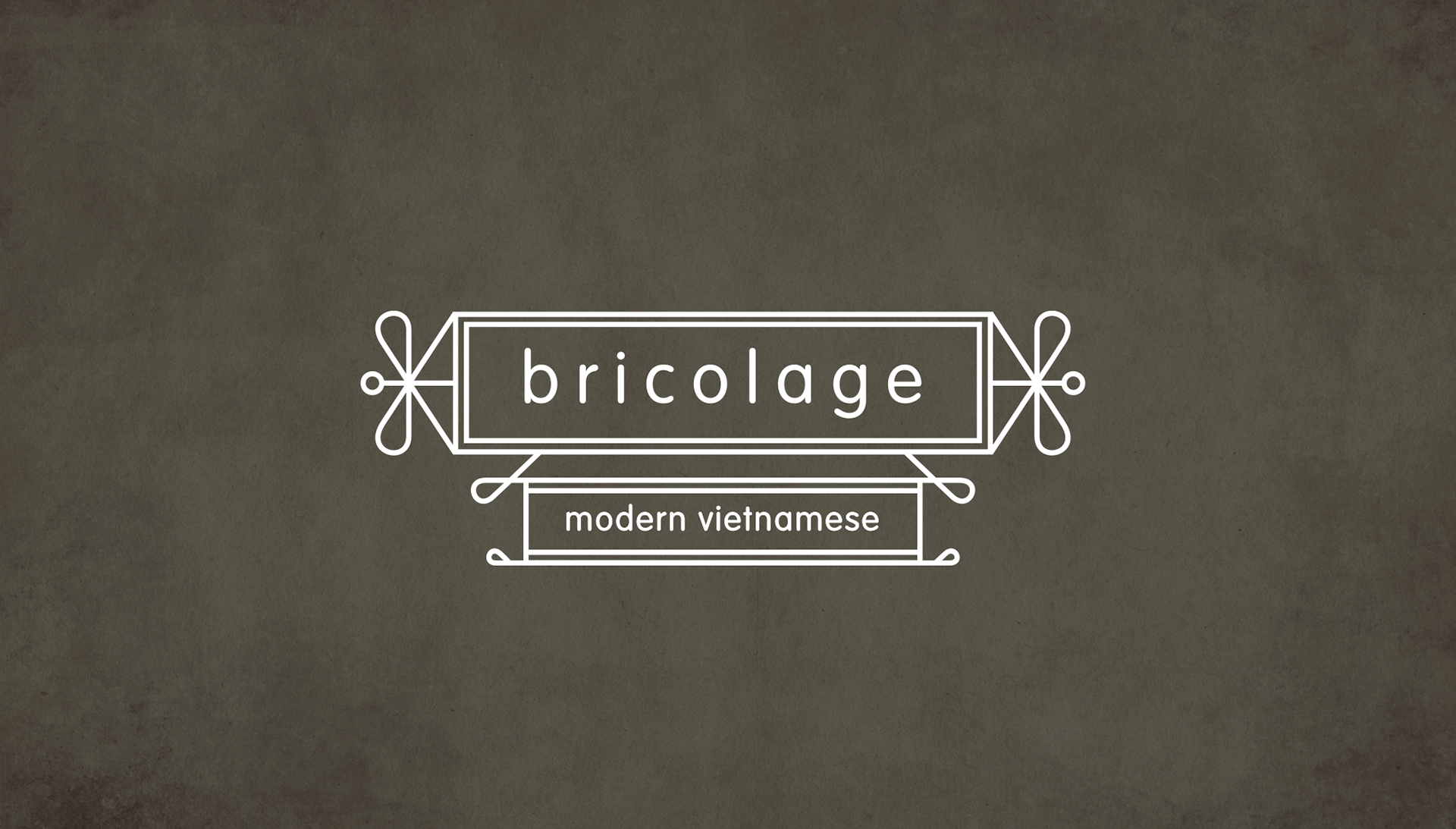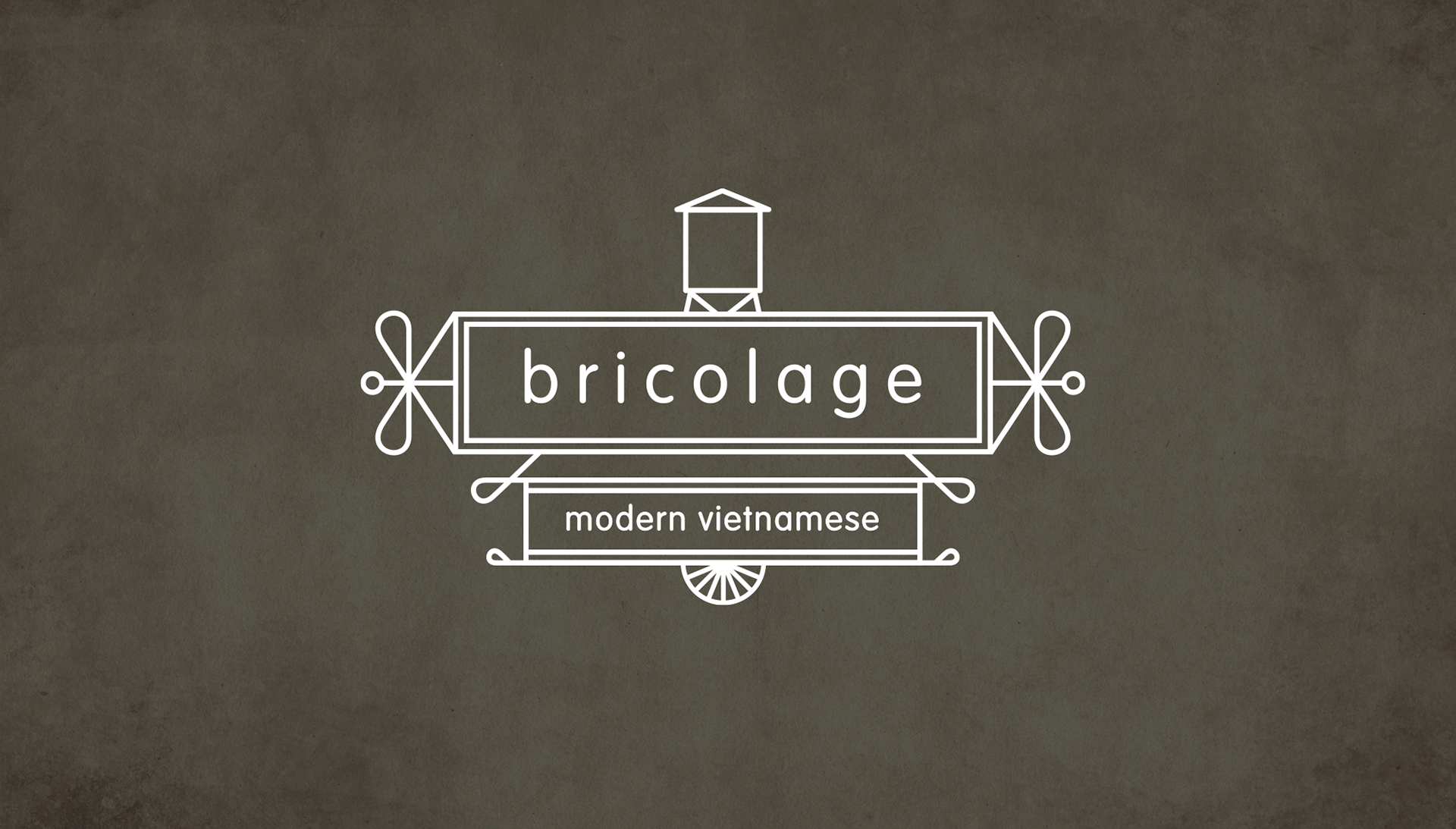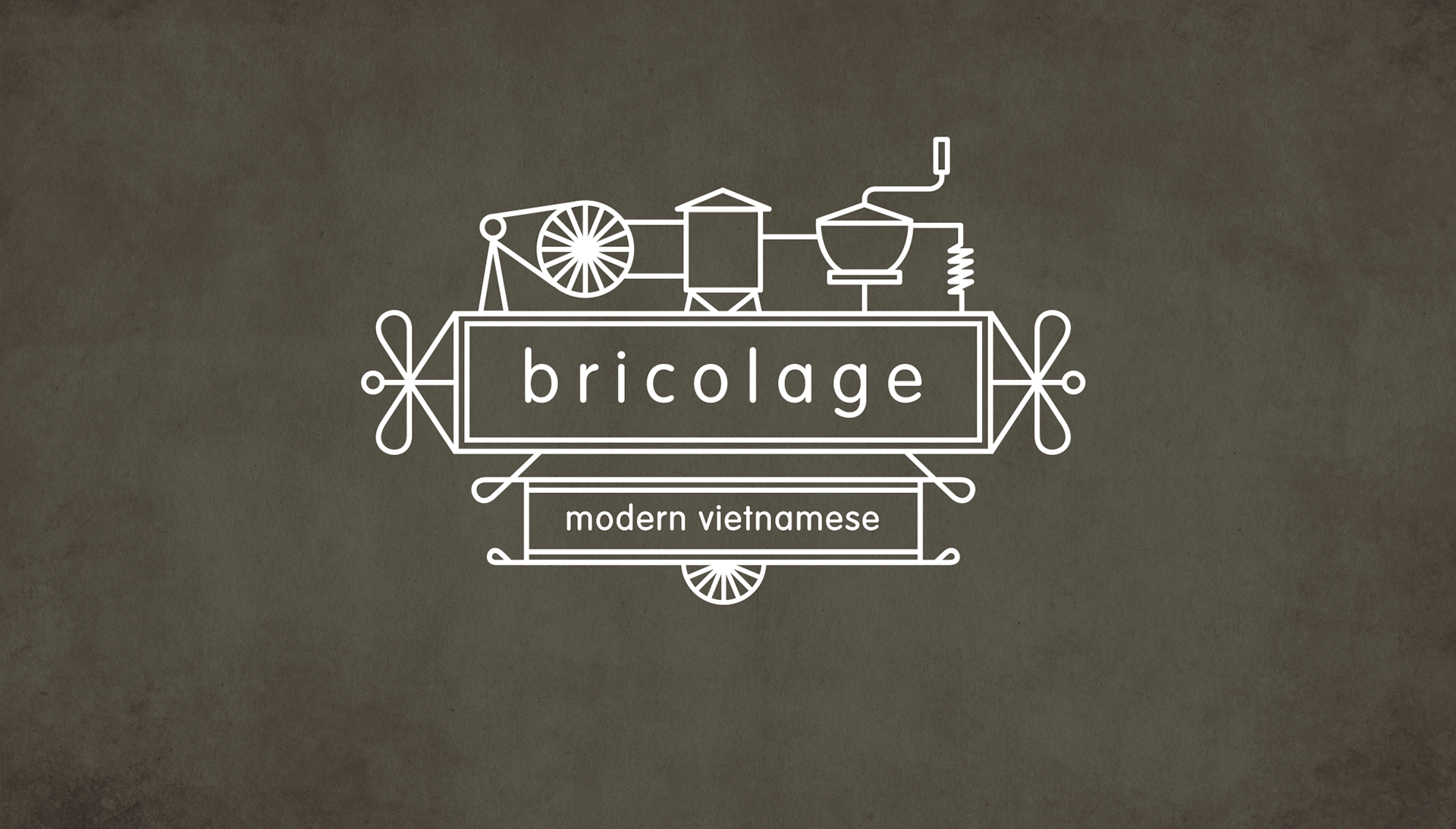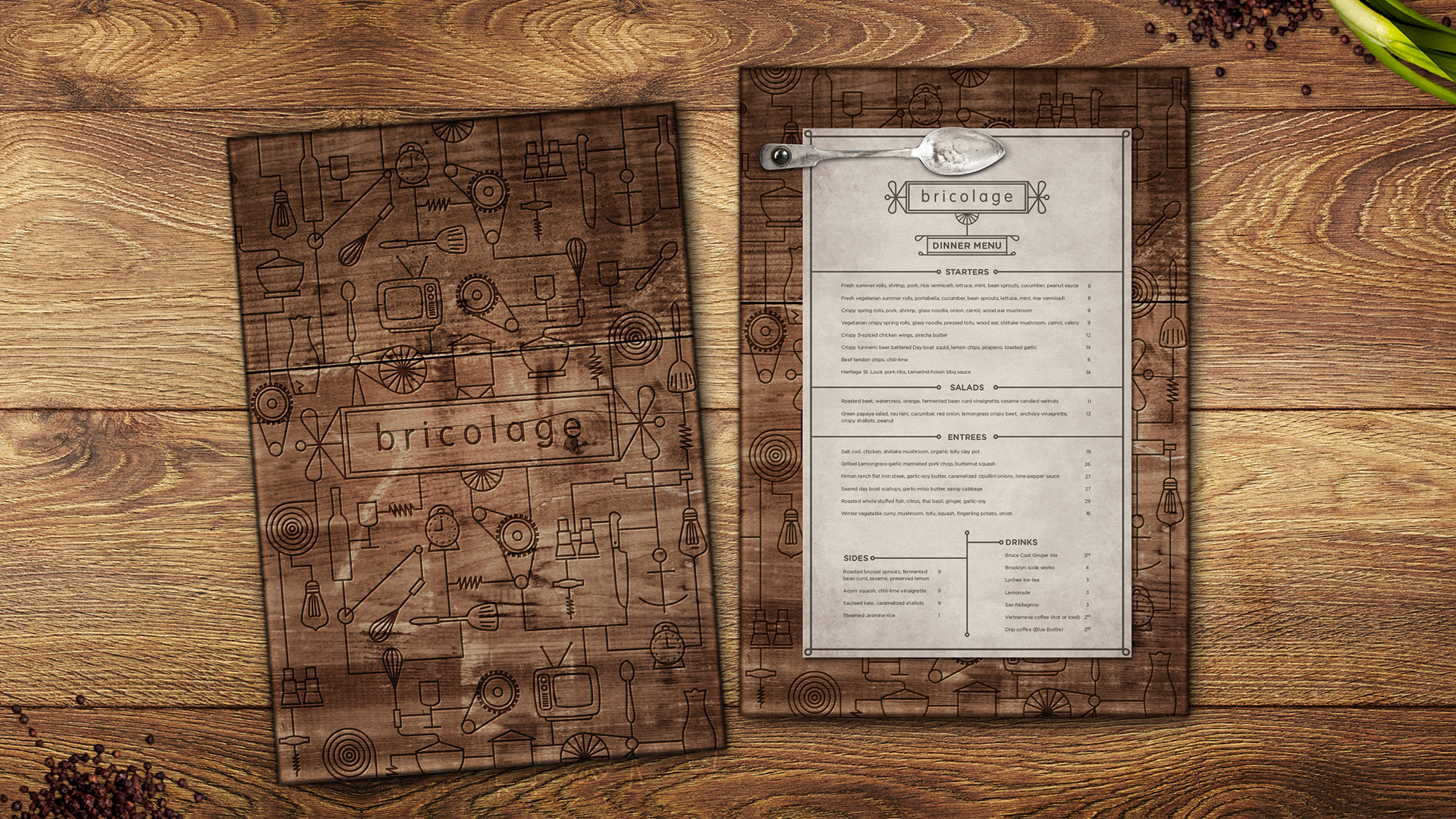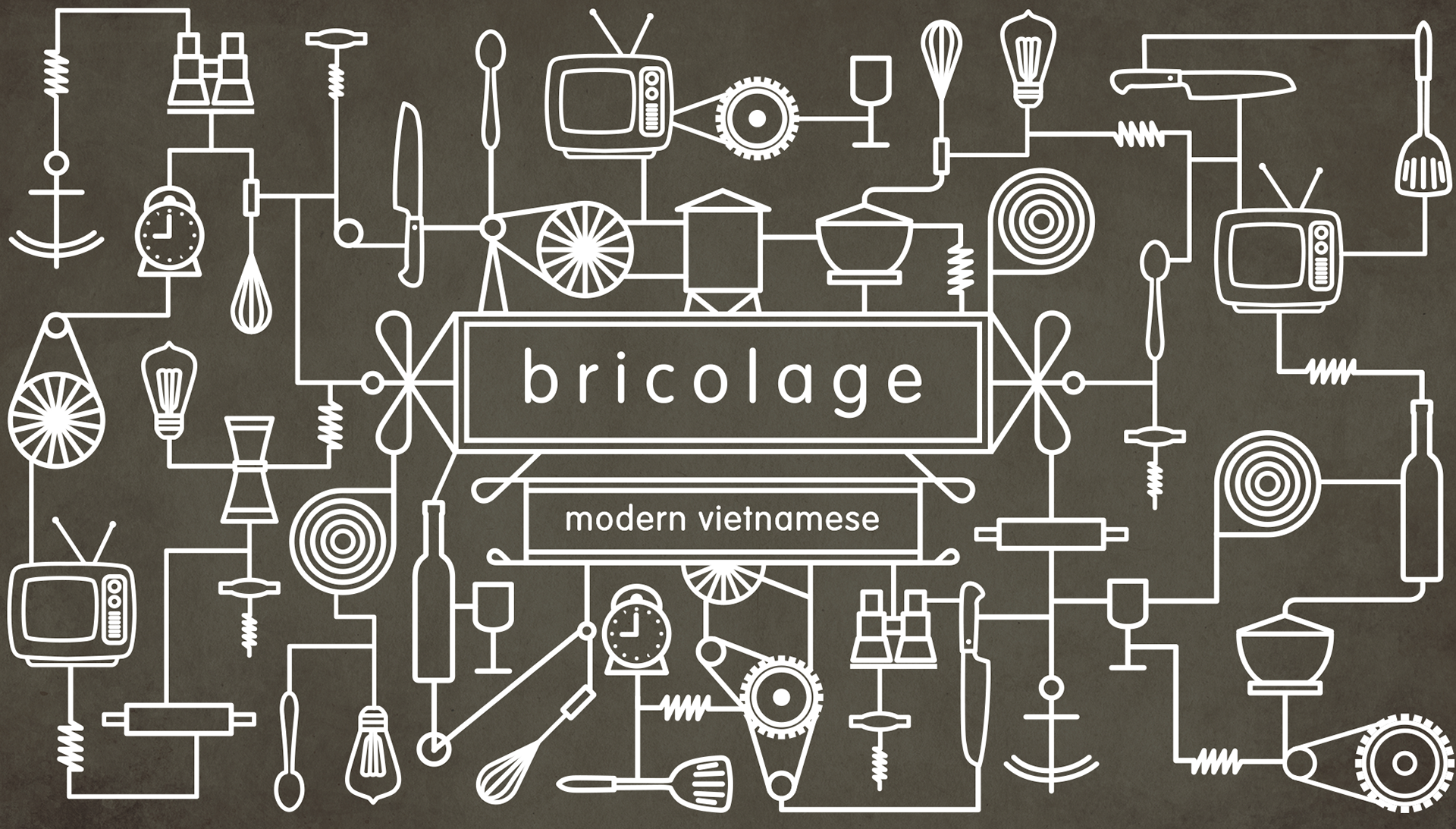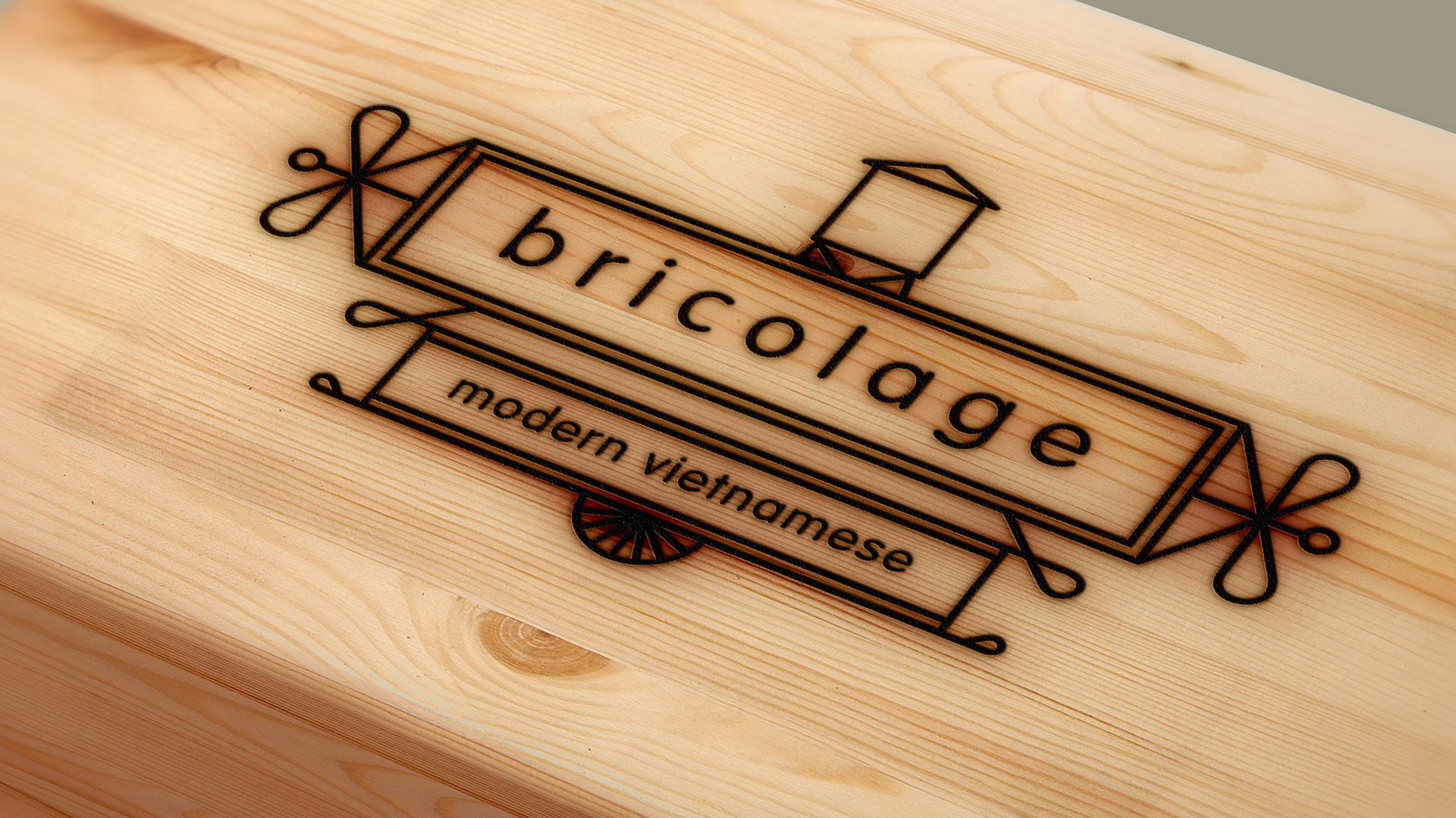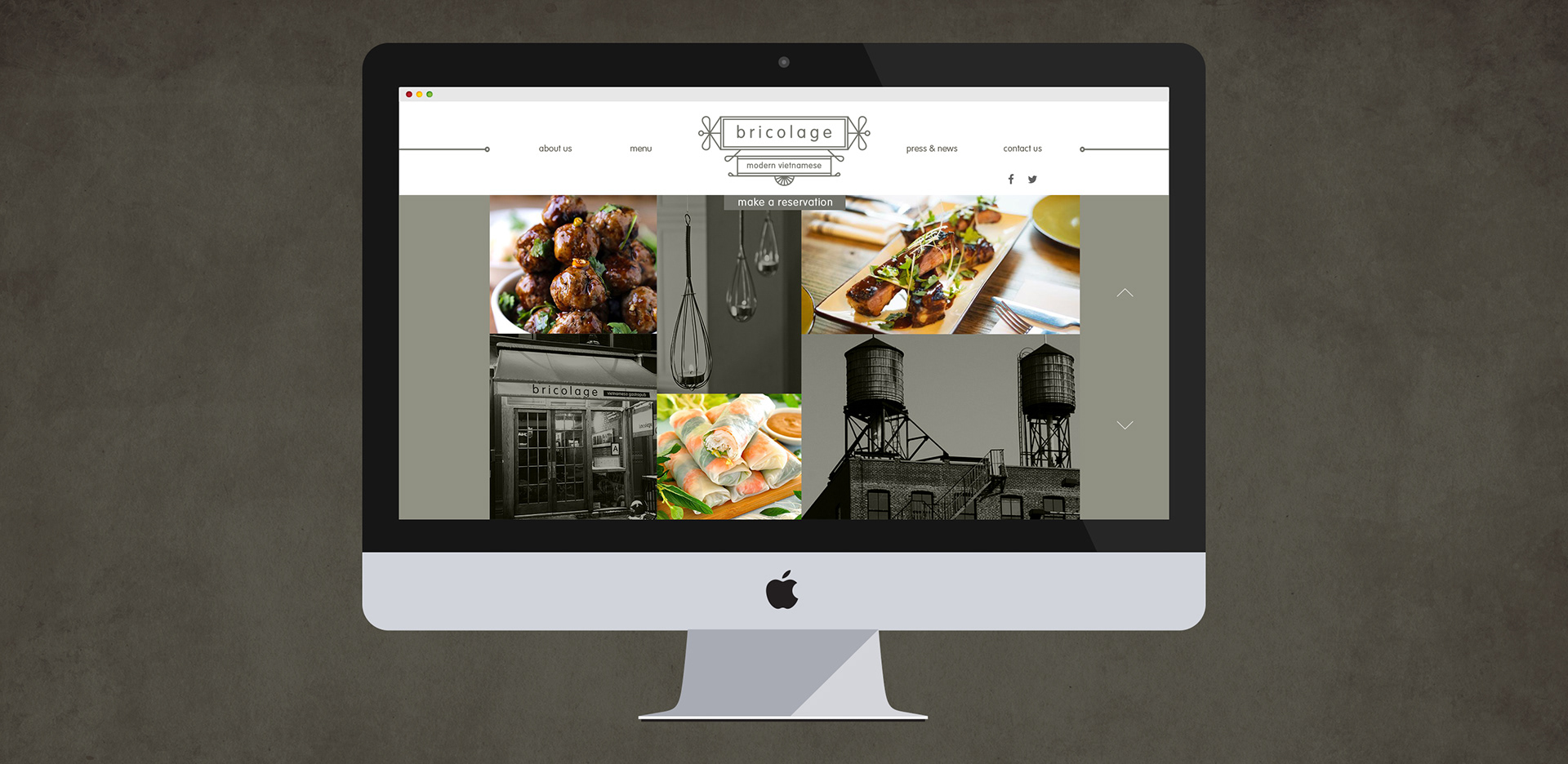 Agency: Dedica Group-NY | 2015
Client: Bricolage Restaurant
Design and art-direction: Priscila Grassi
Creative director: David Player